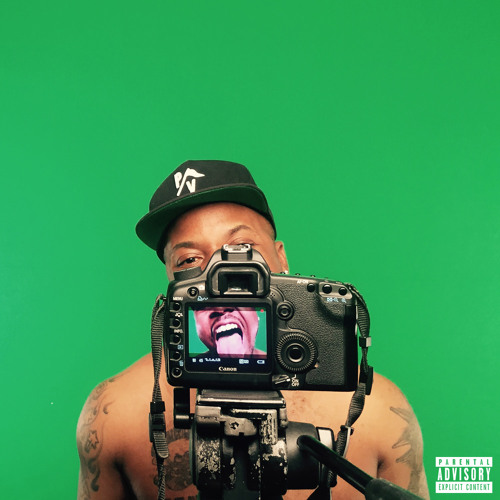 Charlotte native Elevator Jay releases rich and rousing southern rap EP, Sum'na Say for the summer.
Not long ago we featured the Fonk Lord , known as Elevator Jay and after numerous stops on tour with the Permanent Vacation crew he still managed to release an EP entitled Sum'na Say.   The eleven track project is full of truths, southern roots and includes seventy percent of his own production that would make most southern legends proud.  With the assistance from producer/engineer Black Pearl you can expect crisp records ready to be played in your car to a summer jam function.
The first initial record "Sum'na Say" incites as a southern rap semblance record that ties in Elevator's truths about his roots in Charlotte and why no matter where his career takes him he'll always rep the 704.  "I'm NC born and raised and the queen city my stomping grounds /  I walk around with that flag up / I told my folk I'm gon' hold it down / It still feel like we ain't been recognized  but it ain't nothing new in the south / That sound don't cross the state line so I'm just gon move it out" raps Elevator Jay.  Paying homage to those who paved the way in southern rap is all too familiar for Elevator and in "Chicken Wangz", co-produced by Black Pearl, he flips OutKast's "Jazzy Belle" record into his own party anthem for the summer.  Another record that could possibly cross him into a different genre and heard at music festivals is "Vibrations", co-produced by AList.   Although you may get caught up in the fun synthesized bouncy record, he manages to squeeze in some intelligent thought provoking rhymes.
In general the entire project collectively exemplifies what southern music should sound like and why this will go down as a classic added to his catalog.  You can stream below and also support indie artist like himself by purchasing HERE.